November 6, 2017
Posted by:

Diệu Ly

Category:

News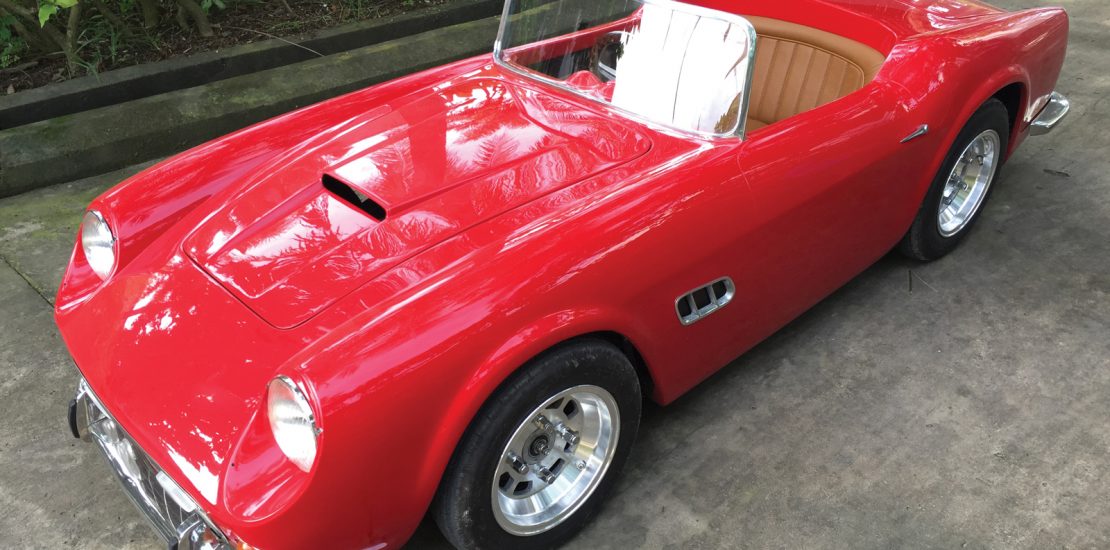 Source: autoguide.com
Many of us had an electric Power Wheels when we were kids, including the author of this article, but it's likely that the miniature ride that you loved growing up wasn't even close to as cool as the products that Group Harrington is pumping out.
Several rides created by Group Harrington will soon go under the gavel at RM Sotheby's Arizona auction. If you're not familiar with this company's work, it builds very well done mini replicas of classic cars such as the AC Cobra, Jaguar XK120 and even old Grand Prix racing cars. Instead of the slow, uninspired electric motors that power other children's cars, Group Harrington's are powered by small 4-stroke gasoline engines. They even feature a working gearbox with 3 forward gears and a reverse gear.
Among the tiny cars to be sold inArizona are a Jaguar XK, a Jaguar E-Type, a Mercedes 300 SLR, an Aston Martin DB5, a Spyder and a Shelby Cobra. Some of the cars are expected to sell for between $10,000 and $15,000, while others will command about $20,000 to $30,000. We don't know about you, but that's much more than we paid for our actual, real car that we drive every day.
If you're interested in acquiring one of these miniature kids cars, they'll cross the auction block in Arizona in January 2018.