The solution for Classic Cars Enthusiasts with over 300 types of stainless steel bumpers and many parts for 58 makes of cars.
The world's finest half-scale junior cars.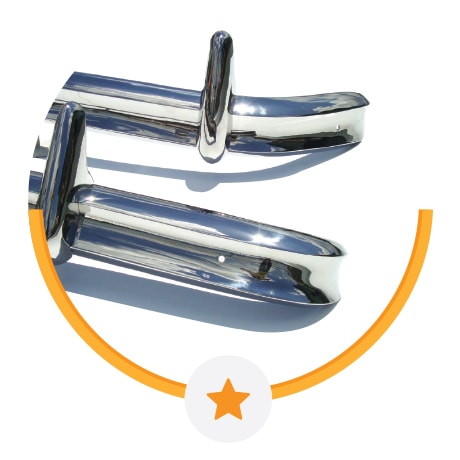 OUR VISION
To become the world's leading producer of stainless steel bumpers, car parts and luxury half-scaled junior cars.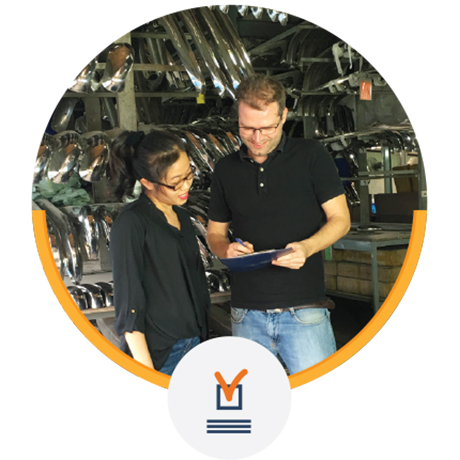 OUR VALUES
Passion is at the heart of our company.
Integrity is the key to our success.
Customer service satisfaction is our pride.
Setting the highest standards of quality is our daily commitment.
Building a good working environment is our goal.
OUR STORY"It started with the love for Classic Cars….
….when replacement parts were either so expensive to buy or simply unavailable new…."
We started with stainless steel bumpers and parts, and later on come the range of luxury half-scaled Junior Cars tributes to some of the world's most renowned classic cars. Founded by Ly Phan and her ex-partner in 2003 in Ho Chi Minh City (Saigon) Vietnam, Harrington Group have established a reputation for quality, customer service and global reach. We have successfully evolved by setting the highest standards in our industry.
Today, Harrington Group has grown to a fairly large concern. We produce more than 300 different types of classic car bumper, along with many other parts in many different materials. Our Junior Cars have been featured on many magazines and TV shows including Top Gear speaks of our standard for quality. We employed more than 60 staff with a production factory on 32,000 square feet premises in VN and a distribution warehouse in the UK.


OUR TEAM
Ly started her career in marketing & sales and later on held executive roles in various major corporate entities such as Cathay Pacific Airlines and Sky View Entertainment. Having lived and worked in New York and Hong Kong for a number of years, she offers our customers the benefit of more than 23 years experience in international business management, customer handling, sourcing, production and logistics. Ly spent her early life as a professional violinist, studying for 17 years in Hanoi Conservatory, awarded for merit, annual academic and musical fellowships.
Christoph Doell
Sales & Marketing Director CAR PARTS DIVISION
Christoph joined us in October 2015. In charge of sales team for the Car Parts Division, he handles customer service and business development. He also works closely with production, ensuring the best quality of our products. Prior to Harrington Group, Christoph has several years of experience in an online business in Germany and in one of the biggest distribution companies in Vietnam. He holds a German degree in economics (Dipl.-Oec.).
James MacLachlan
Partner - JUNIOR CARS DIVISION
James became our Partner for Junior Cars since December 2016. James based between the UK and Vietnam. He has 25 years of experience in the finance industry holding senior trading roles in London and Hong Kong. James also comes from the world of motorsport. Having won the Caterham Supersports Championship in 2010 and setting the 2014 Brands Hatch Indy all out lap record in a single seater, James understands the importance of engineering perfection and reliability. He ensures the high standards required in motorport are applied to our Junior Cars.
TESTIMONIALS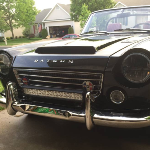 Dan Kroninger
USA
Just wanted to follow up and let you know I absolutely love my new bumpers! Great product and the shipping was insanely fast!! So very happy! Thanks for doing such a great job.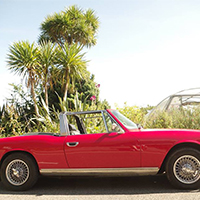 Paul Roberts
UK
I wish to thank you for your excellent product and service and I have recommended your services to many fellow owners, here, in the UK.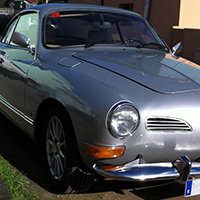 Jose Williams
US
My car is finished. I send some photos with the new bumpers fitted!!!!!. I love it so much
Vedran Jagnjic
Croatia
I am pleased to inform you that all went well with customs, and we mounted the bumpers today, they are wonderful.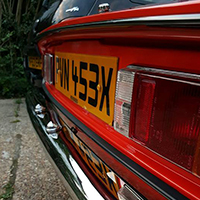 Rob Bridger
London
Here she is, all fixed up cosmetically!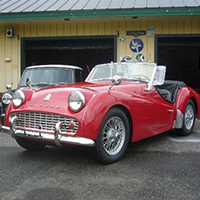 Takato Kawasaki
Tokyo
Thank you for your excellent bumper!