XK 120
Grace in smaller space
A timeless British classic from the 1940's, once the world's fastest production car

In standard tune, the cars can reach 47 kmph. A speed restrictor can be fitted for younger drivers. The cars use approximately 1.5 litres of petrol per hour. Power: Max power/RPM: 5.0kw/8500rpm. Max Torque/rpm: 6.6Nm/6500 ±500rpm. Idle speed: 1500/100 rpm.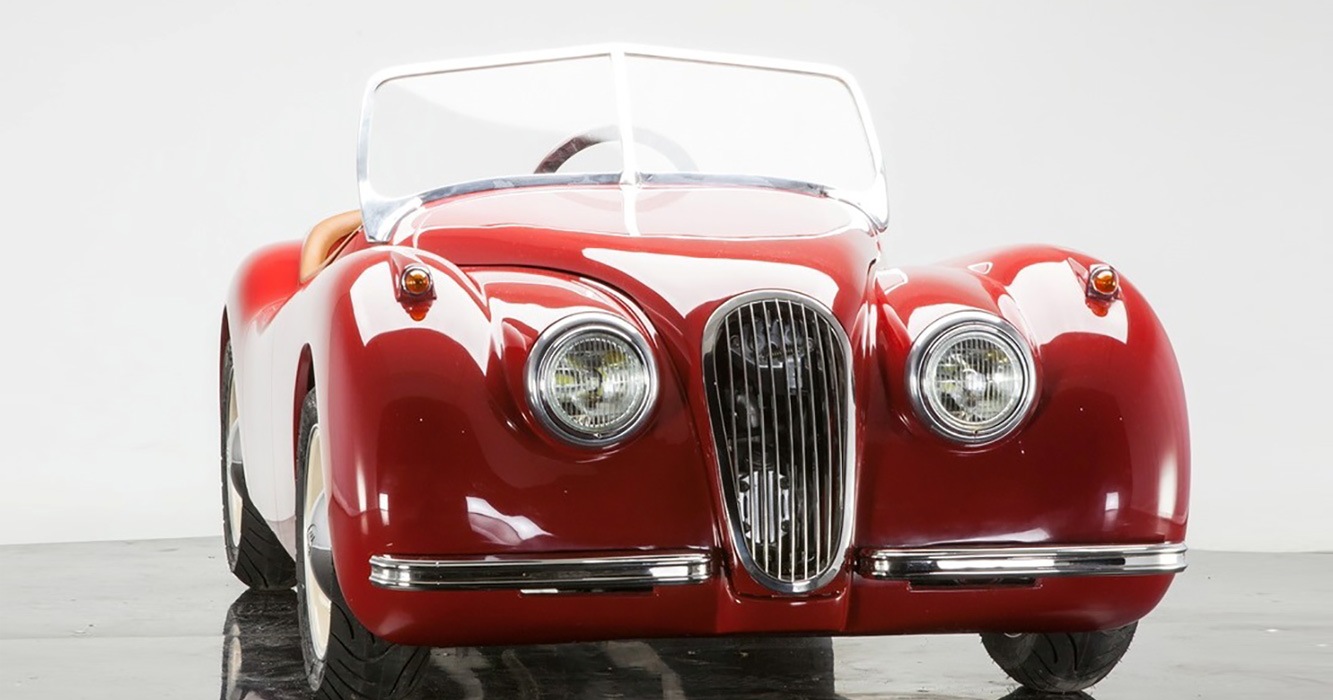 Jig-built steel box section chassis painted/powder-coated.
Composite GRP body and floor pan.
Steel suspension swing arms.
Aluminium/tensile steel front stub axles. Aluminium front hubs. Steel rear-drive shafts/rear hubs. Rudder donut rear half shaft UJ's.
Front-mounted engine. Rear wheel drive.
Engine: 110cc air-cooled 4 stroke single cylinder petrol engine.
Transmission: 3 speed semi-automatic gearbox + reverse (no clutch, sequential gear change).
Working lights, horn, electric starter key and indicators: 12 Volt.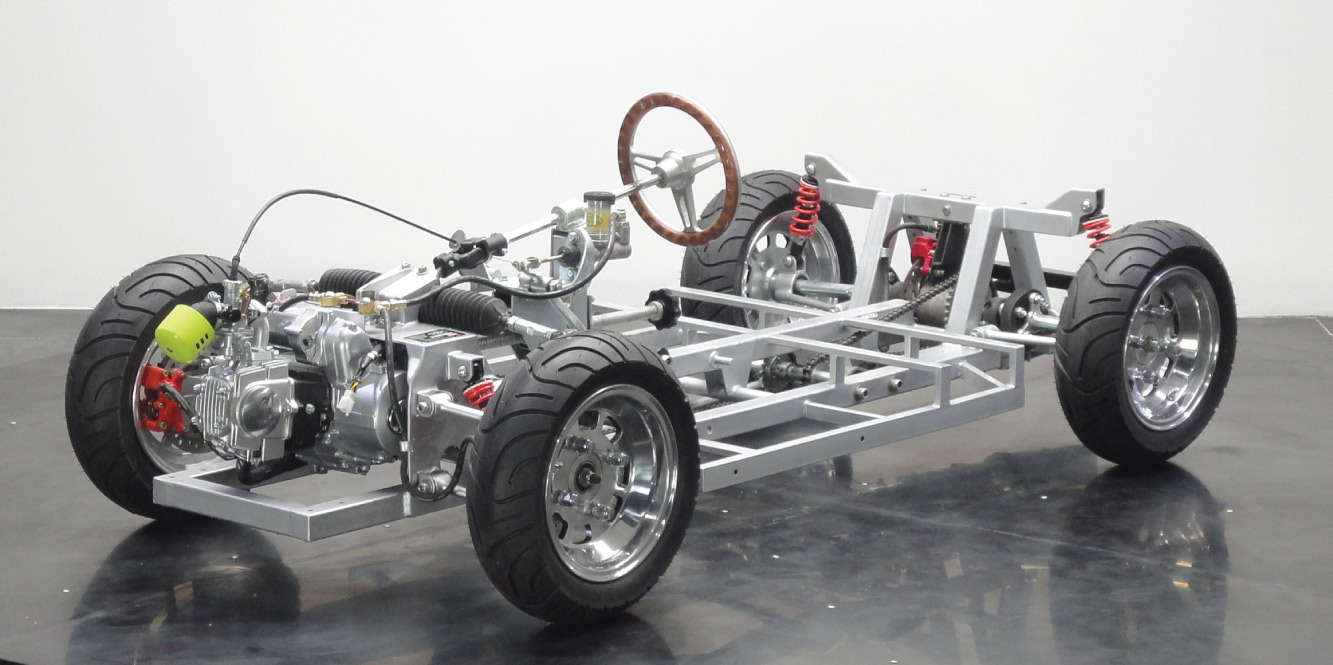 Fully independent suspension all round. Double wishbones at the front, single at the rear.
Fixed differential with rubber donut rear UJ's (similar to series 1 Lotus Elan).
Adjustable gas shock absorbers all round. Vented disks with dual pot
Brembo callipers front and rear (2 front + single rear giving 66/33 bias braking.
Hydraulic split braking system with twin outlet master cylinder.
Rack-and-pinion centre mount steering rack L<3.5>R.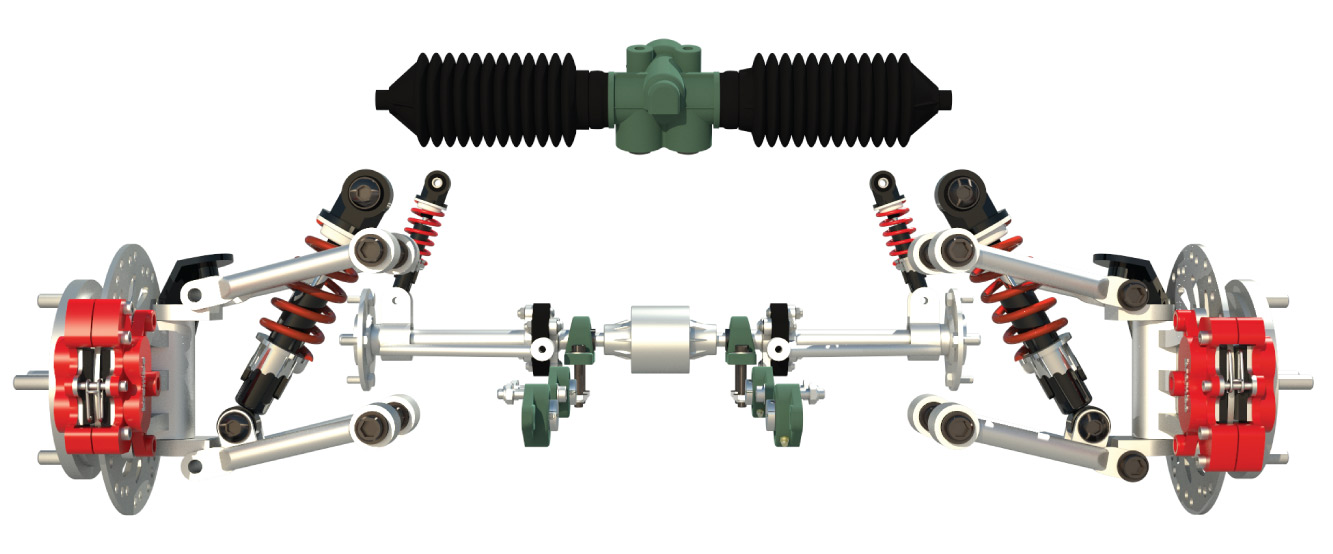 The cars are fitted with adjustable pedals to comfortably facilitate young drivers and tall adults.
Vinyl or leather-trimmed GRP seat. The exterior is painted in automotive DuPont paint and can be finished in your choice of colour. All we require for customisation is a DuPont colour code.
Length: 2560mm.
Width: 980mm.
Height: 780mm.
Weight: 220kg.
Ground clearance: 160mm.